Regular price
Sale price
$17.77 USD
Unit price
per
Sale
Sold out
Product attributes:
Function: Juicing
Specification: 7.5 * 7.5 * 23cm (3.7V size for 2/4/6 leaves)
Speed: 20001 rpm (included) -22000 rpm (included)
Inner liner material: stainless steel material
Additional function: Breaking walls
Power: 150W
Capacity: 400mL and below
Voltage: ≤ 36V
Maximum juice output at once: 400mL and below
Fruit pulp residue box capacity: less than 500ml (including 500ml)
Shape of feeding port: circular
Maximum speed of juicer: 20001 rpm (included) -22000 rpm (included)
Body material: plastic
Intelligence type: does not support intelligence
Is it food grade material: Yes
Shell process: PP
Built in battery: Built in battery
With or without display screen: No
Style Classification: Juicer Cooking/Auxiliary Food Machine
Instructions for use:
1. For the first time using, please charge for 3 hours first. The juice cup cannot be used during the charging process. Power bank, phone plug, computer USB can be charged at will.
2. Before juicing, try to cut the flesh into small pieces as much as possible. When juicing, be sure to add water or milk.
3. Please turn the machine upside down during use, and shake the blade up and down at 45 or 180 degrees after starting. Adjust the shaking speed according to the viscosity of the food.
4. When cleaning, do not place the base in water for cleaning to prevent water from entering the base and damaging electronic components.
5. Please read the user manual carefully before using this product.
Portable electric juice cups and mini rechargeable juice cups are convenient and easy to carry. You can squeeze fresh juice anytime in your bag, car, or hand! Charging performance: Using a USB charging port, any Android phone's charging cable can be universal, and the USB port of the computer and power bank can be charged at any time. Applicable scenarios: at home, in the office, in school, in the hospital, outdoors. Anywhere, fresh juice and milkshakes can be served anytime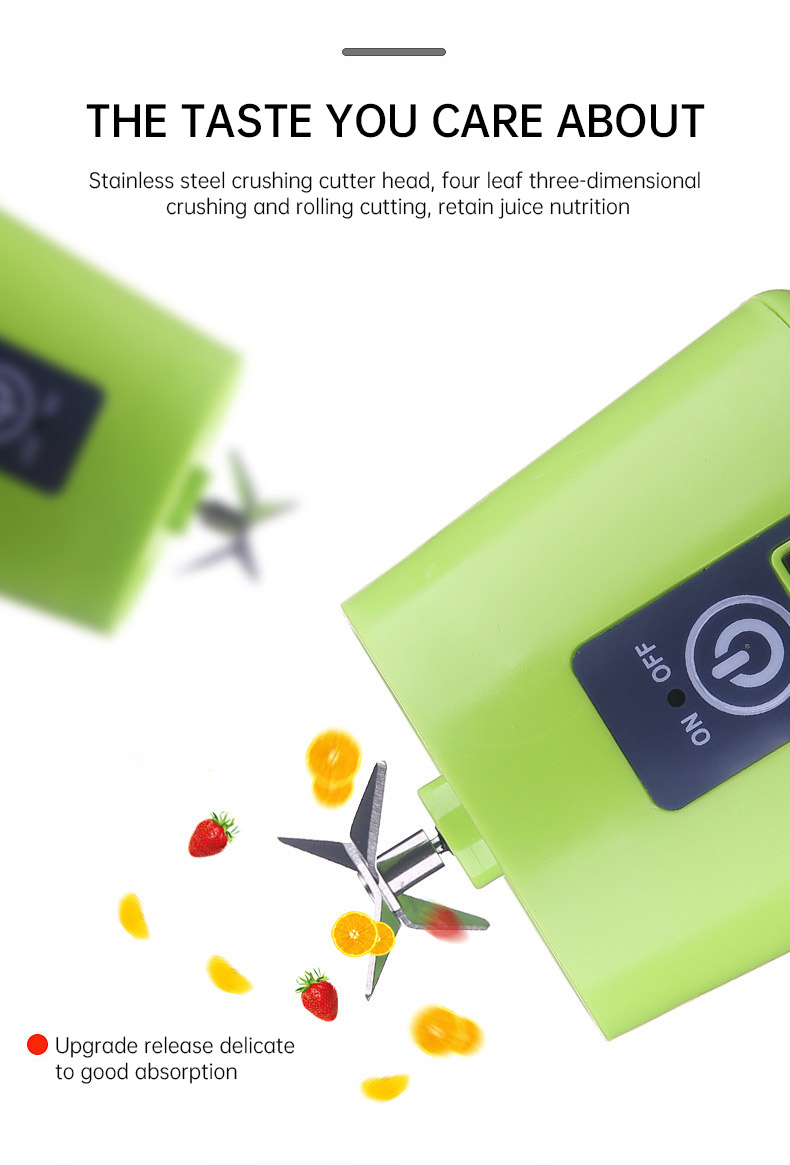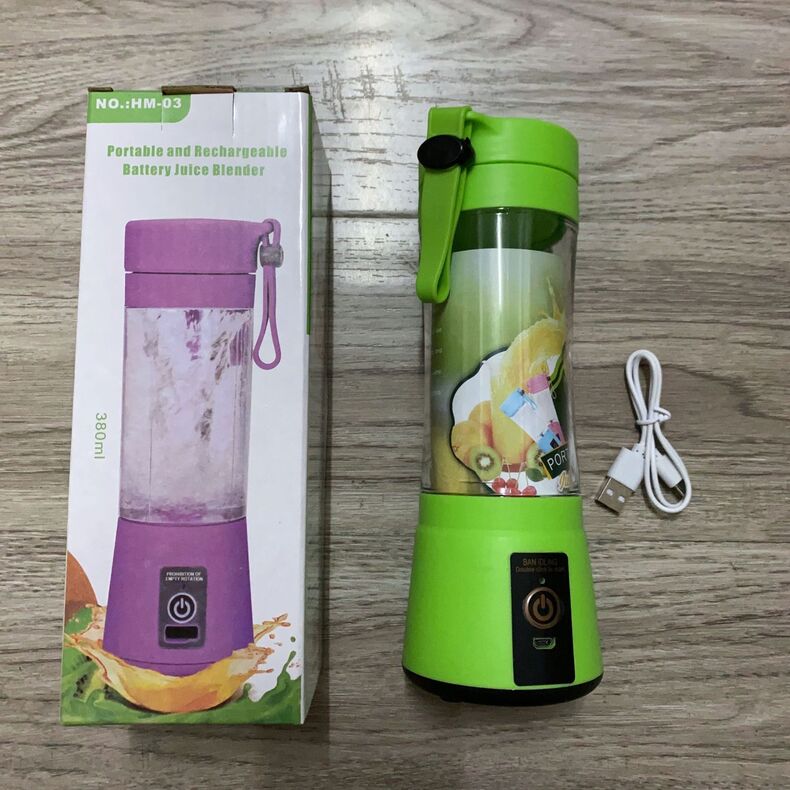 Share
View full details