Regular price
Sale price
$64.33 USD
Unit price
per
Sale
Sold out
The fan humidification function is incidental, and the function is not so powerful. If you need a powerful humidifier, please buy a humidifier.

Please pay attention to the function of the humidifier. Otherwise, the impurity in the water will block the mist outlet, or the humidifier will not work.
If you receive the goods and the fan is not working, it is recommended that the customer first charge for 6 hours. The blue light of the base will flash in turn during charging. After fully charged, the blue light of the base will be all on, and the functions of all parts can be used normally. There is only one blue light on the base, or two lights are on, then the fan will stop after working for a period of time. Because the battery is insufficient, this fan model has a built-in battery. During plug-in use, the discharge speed is faster than the charging speed, which will cause power loss , Will also stop working.
Product attributes: built-in full capacity 7200 mAh battery, charging 4 hours, battery life can be as long as 6-24 hours
Product Features:
1: Spray humidification, replenish water and cool down, fill with water once, spray for 4 hours, indirect spray.
(Note: Don't add too much water, the water will overflow.)
2: Table lamp lighting function, independent switch control 2 gears
3: Sleep night light auxiliary function, independent switch 2 gears
4: Mobile phone support function
5: Power bank function, the base has an output USB interface to charge the phone

Wind mode:1st gear: soft wind,2nd gear: refreshing wind,3rd gear: strong wind,4th gear: natural wind
Discharge current:1st gear: 278MA,2nd gear: 570MA,3rd gear: 970MA
Discharge power:1st gear: 1.3W,2nd gear: 2.8W,3 gear: 4.8W
Discharge speed:1st gear: 1162RPM,2nd gear: 1532RPM,3rd gear: 1864RPM
Wind speed:1st gear: 2.3m/s,2nd gear: 3.0m/s,3rd gear: 4.0m/s
Noise decibel: 30-40db
Charging time:<4h30m
Working time: 1st gear: 23h30m,2nd gear: 9h30m,3nd gear: 5h30m
Package contains:Fan host*1,remote control*1,charging cable*1,manual*1
Product size: Folded Size: 7.75*7.75*3.64 inch,
Stretched Size: 7.75*7.75*38.3 inch
Fan size: about 8 Inch
Wind speed gear: 3
Color : White,Pink
Power cord length: 1.5m
Control method: button type/remote control
Air supply principle: air circulatio
Specifications: 5V/2A
Specification size: product vertical size 206*206*1038mm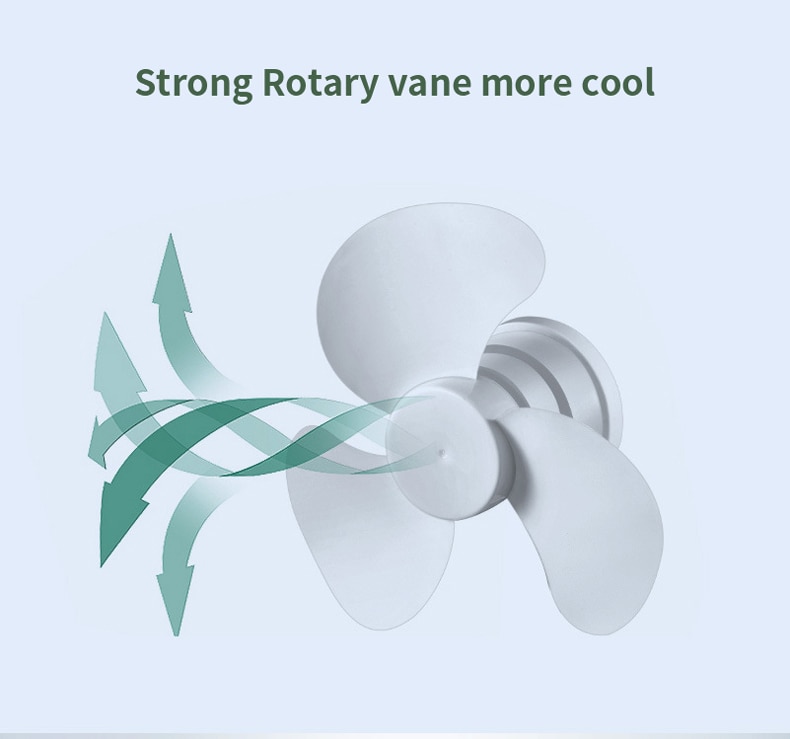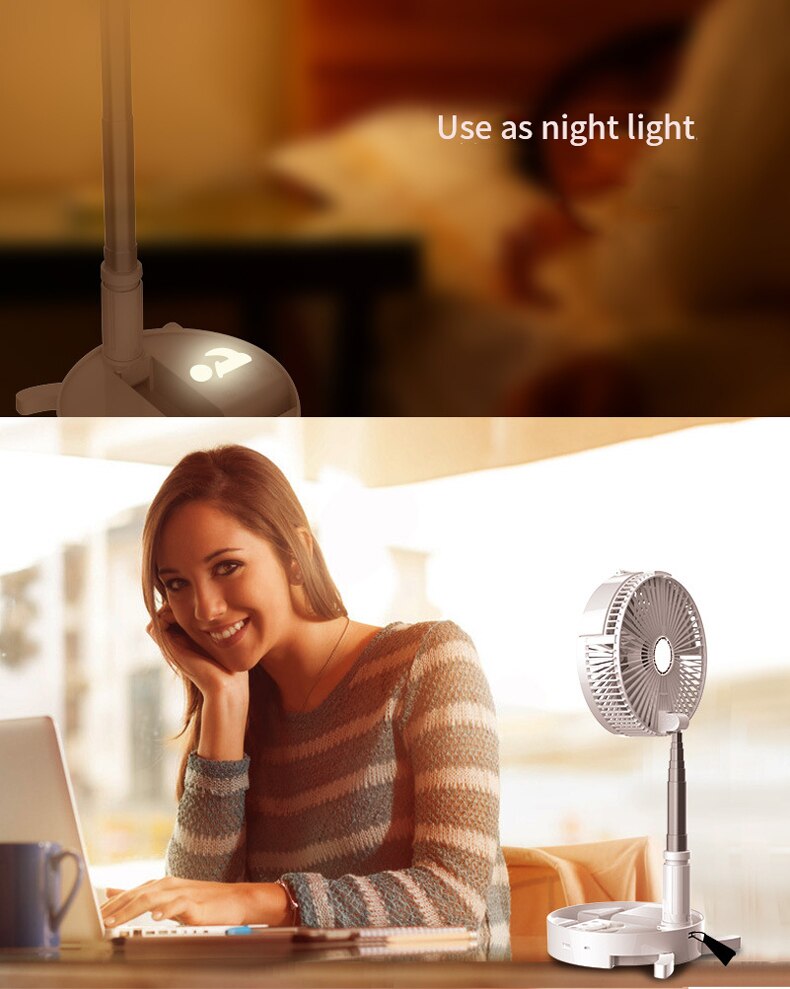 Share
View full details